teen tape box at my mom's.
and was not populated by people that were intrigued w my various obsessions, hence the eternal "desolation" feeling. I spent my time skateboarding, mailordering zines n records and going to punk and hip hop shows and listening to tapes and records in my room imagining all the cool things that were happening in places I wasn't. I didn't use a computer until I was in college in the late 90s (actually made fun of one of my friends for having an email address like it was a nerd alert bc I was so clueless), so only communicated via tape trades etc, in real life humans few to none of whom in my area as detailed above were interested in the things that consumed me. In short it was harder to find out about things I might like and even harder to find like minded people to nerd out such things with.I am currently writing something around this for another outlet, maybe my favorite zine I have read in 100 years?! maybe the only zine in america.... demystification!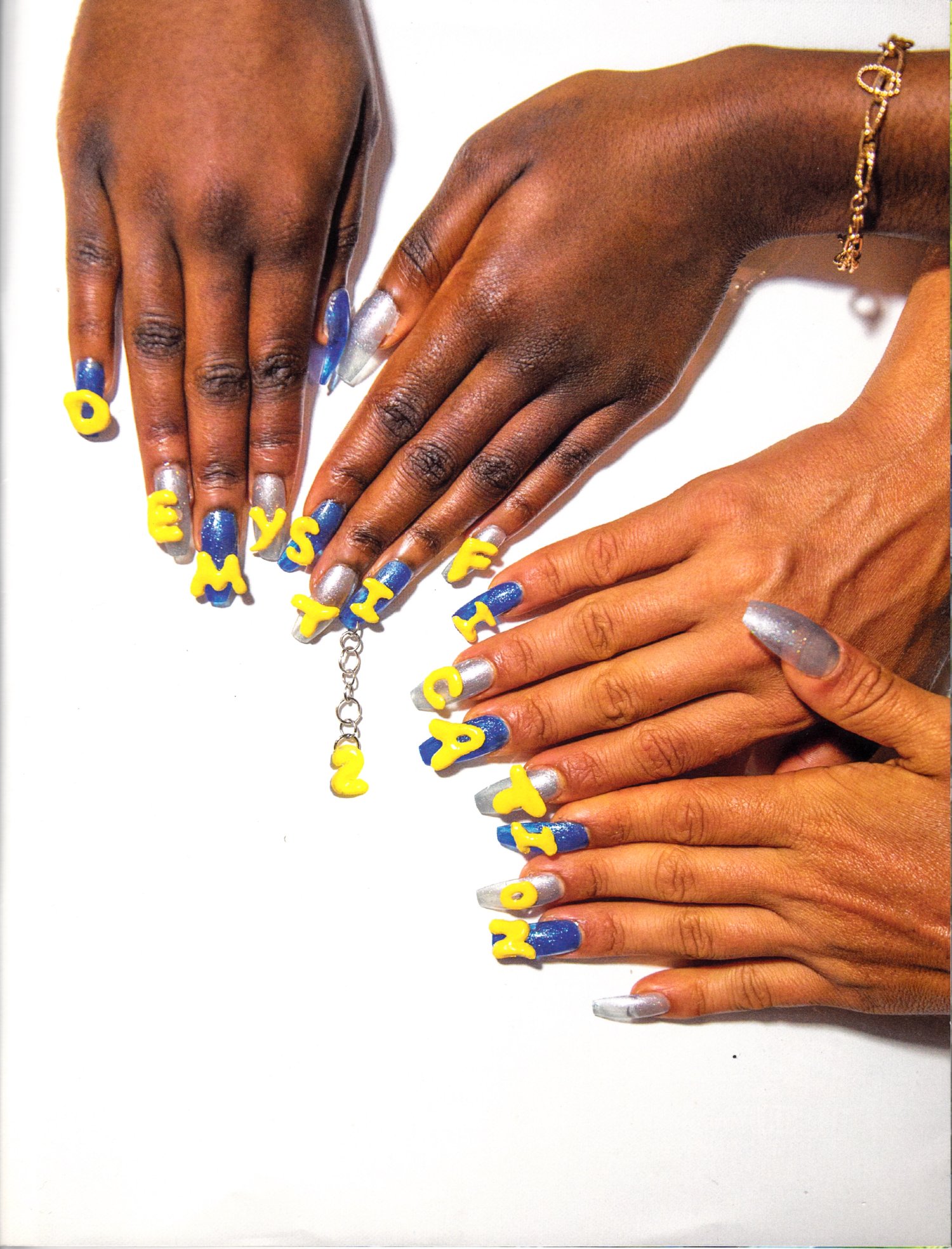 ORDER IT BC IT IS EVERYTHING YOU NEED
we continue on w what is essentially a repository of my maniac thoughts on sounds I am consumed by... or things I chanced upon. At the start of this month I started out obsessing over revolution summer, listening to my rites of spring tape that one of the dudes I worked w at rough trade recs when I was a teenager gave me. remembering the feeling of looking at the tiny photos of them in the liner notes and for some reason thinking that DC was a weird forest paradise w only perfect HC emanating. a wild and utopian world created by this sound...being the maniac psycho that I am right now I immediately WANTED MORE and started listening to all the surrounding bands that started post or during ROS (After Words/Bells Of//Rain etc) most of which don't hold a candle but I got a cool top secret for my ears only demo as a result of my mania from one o those bands and managed to trade the bl'ast discography for the RAIN 12" another perfect teenage sound from DC...
this image is from a HC flier website but it's actually from a Jigsaw zine written by the wild genius tobi vail/not a flier/put a flier in a frame/don't you know that's not my name/ rites of spring forever
FURY 45 on THD
. A perfect hardcore record! Sometimes I
listened
to it and wondered why HC kept going once it had reached this zenith! Wild and destructive freedom!! Sounds like it's going to explode / kill. Lyrics about vengeance and death! For most people the first time they would have encountered this would be the random song on the second SWIZ LP, however in 1989 or whenever that record came out I was a mere child that did not know about DCHC so my encounter was via an obsession w Chris Thomson that developed also via Rough Trade when a boy I thought was cute bought the first Circus Lupus record, such a corny reason to check out a band but I am truly glad I did. Anyway, regardless SWIZ forever, FURY forever, off the pigs and make hardcore that sounds like it's gonna kill/destroy or just don't.
(pictured: my last teenage skateboard w swiz x-girl and bikini kill allegiances outlined and also Michelle Noel's skateboard w Minor Threat/Seven Seconds/xWINDOFCHANGEx spraypainted more on that later)
Smoke and Mirrors by Pitchman
this early 90s DC band (incidentally made up of teenagers) would have been a TEEN OBSESSION had their tape actually come out, sort of sounding like a huggy bear/fisticuffs bluff/gravity style furtive art HC collision and featuring Chuck Bettis from
Metamatics
whose LP was also a teen obsession ("makes a lotta sense to kill a cop" etc etc). I looked them up bc of listening to a copy of the
Rodeo Riders
comp tape that Kim Thompson of cupid car club/skull kontrol etc put out in this era, which also has her band w Mike Fellows (called getwaway car) and the dreamy Star Sign Scorpio which is her and Kathi from Bikini Kill (did they make a tape?! coolest duo) and of course circus lupus covering the avengers....
After this beginning of June era (which also included a brief art monk construction/lincoln/edge-emo(the song thursday by turning point)/watermark revival) I went on a "Despite the fact I worked at Revelation in the late 90s I haven't really actually given much NYHC outside of the age of quarrel 10" and victim in pain a chance" spiral. Things that resonated w my destroyed mind: Krakdown 45! 1st rest in pieces LP! breakdown demo! Side by Side never got listened to bc I don't like YOT or GB and assumed it was more of the same, was wrong.
My research confirmed the fact that the best NYHC remains the Straight Ahead 12"
which thanks to the amoeba dollar bin I own a bootleg 7" copy of.
1)the age of quarrel 10" is a perfect record and I am annoyed I didn't try and buy one now everythng is three thousand dollars, got complacent listening to the MRR archive copy when I lived in the compound I guess. anyway if anyone wants to trade something so I can live my dreams and own this please email layla (dot) gibbon (at) gmail. I have been running every night to this and it is the perfect sound for my unraveling mind
2)the Our Gang sweater
3) I was trying to locate an interview I did w Dave Jones of
Victim in Pain/
Metal Abuse etc but maybe this is just a weird refraction of memory bc he used to call MRR a lot when I was coord?! nothing is real.
4)
the child drummer from bold.
one of my friends (katie) had a German pressing of the first
Into Another
LP that came with a press release explaining that this was a new group featuring "the child drummer from bold." between manic UNDERLORD listens we competed over which one of us was the actual child drummer. I tried to get her to send me a scan of the press release during this summerlong brain descent into the abyss but she no longer owns it! A disgrace! a true crime, I am the child drummer from bold as is documented below in this scripture from one of my teenage zines. time to listen to
UNDERLORD!
an anthem for bored youth seeking only riffs.
teenage fanzine CHIMPS presented as evidence by real child drummer from bold




THIS IS THE END FOR NOW more to come as a post
DISSIDENT AGGRESSOR
existence is unpacked and addressed. APOLOGIES FOR OVERUSE OF THE SAME THREE WORDS WHAT CAN I SAY
YOU COULD
Prison=death/free all prisoners now, irrespective of this health crisis! end carcaral justice NOW!
MOUNT RUSHMORE NO MORE BAIL FUND /LIBERATION NOW